The Sweetest Town in Texas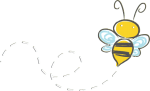 Your opinions are important to us. Whether it is a simple question or a valuable suggestion, we are here 24/7. You can call us by phone or email us directly.
633 N. 6th Street
Honey Grove, Tx 75446
Please fill out the form below and we'll be back with you as soon as possible!