Honey Grove, Tx
Water Department
Questions or concerns about your bill or services? Please call (903)-378-3033.
After hours please call
903-449-2979     903-944-0482     903-486-2380
Hours of Operation:
Monday – Friday (8AM-5PM)
633 N. 6TH ST.
HONEY GROVE, TX 75446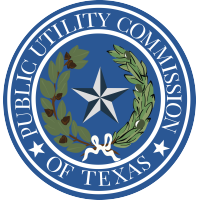 Honey Grove, TX Water Utilities – Additional Information
How do I turn On My Water Service at a New address?
*CLICK HERE TO DOWNLOAD THE SERVICE APPLICATION*
A copy of your ID must be included with the Service Application.
For same day connection, the account must be completed before 4:00pm. All Services Connections completed after 4:00PM will be completed the next business day.
Residential Water Deposit: $100.00
Commercial Water Deposit: $200.00
Garbage Rate: $16.27 per month
How Can I Pay My Bill?
We offer several convenient ways to pay your bill.
-You may have your account automatically drafted each month on the 3rd by filling out our ACH FORM and returning it to our office.
-You may drop your payment in our Drop Box at City Hall (all payments dropped after 8am will be processed the next business day).
-You may bring your payment of cash, check or credit/debit card in person.
When is my utility bill due?
When do you process new bills?
Utility/Water Bills are processed and sent out on the 3rd week of the month and are due by the 10th of the following month.
Outstanding Balances after the 10th of the month will result in a $10.00 late fee being added to your balance.
If payments are not made by the 20th of the month, your service will be disconnected on the 21st and a $40.00 Administration Fee will be applied to your account.
In order to reconnect service, all outstanding balances must be paid in full.
Sanitation
Trash pickup is every Friday. Polycarts must be out by the street before 7:00AM. Only items inside the polycart will be picked up. Any bags or extra containers outside the cart will not be picked up.